Whatsapp
Ada yang ditanyakan?
Klik untuk chat dengan customer support kami (DELL JAKARTA) - Laptop - PC Desktop - Server - PC AIO - Monitor - Docking - Battery
DELL JAKARTA
● online
+62818822655
DELL JAKARTA
● online
Halo, perkenalkan saya
DELL JAKARTA
baru saja
Ada yang bisa saya bantu?
baru saja
Buka jam 10.00 s/d jam 18.00 , Sabtu Jam 11.00 s/d 16.00 Minggu dan Hari Besar Libur
Info Produk DELL JAKARTA : 0818-822-655 (WA)
email DELL JAKARTA : sales1@fessadistribution.com
DELL OPTIPLEX 7010 Tower Plus i9-13900 64GB 1TB SSD 24Inch – DELL Jakarta
Rp 54.000.000
Rp 55.800.000
Hemat Rp 1.800.000
DELL OPTIPLEX 7010 Tower Plus i9-13900 64GB 1TB SSD 24Inch - DELL Jakarta
Info : 0818-822-655 (WA)
DELL OPTIPLEX 7010 Tower Plus
Processor : Intel Processor i9-13900K (8+16 Cores/36MB/32T/3.0GHz to 5.4GHz/125W)
Memory : 64GB (2x32GB) DDR5
Storage : 1TB Solid State Drive + 2TB SATA 3.5"
Monitor : DELL LED 24" P2422H
VGA : Nvidia GeForce RTX 3070 8GB
Others : DVDRW Optical Drive
Serial + Paralel Port
Wifi + BT : Intel AX211 Wi-Fi 6E (6Ghz) 2x2, BT 5.2
Input : Dell Pro Wireless Keyboard and Mouse - KM5221W
OS : Windows 11 Profesional 64Bit
Warranty : 3Yr Pro Support Onsite Service (3/3/3)
Tentukan pilihan yang tersedia!
DELL OPTIPLEX 7010 Tower Plus i9-13900 64GB 1TB SSD 24Inch – DELL Jakarta
DELL OPTIPLEX 7010 Tower Plus i9-13900 64GB 1TB SSD 24Inch – DELL Jakarta
Info : 0818-822-655 (WA)
Dell OptiPlex 7010 Tower Plus, solusi komputasi bisnis tingkat atas yang menggabungkan performa kelas atas, fleksibilitas, dan keamanan yang tak tertandingi. Dengan prosesor Intel Core i9, sistem ini dirancang untuk memenuhi dan melampaui harapan bisnis Anda.
Fitur Utama:
Prosesor Intel Core i9: OptiPlex 7010 Tower Plus didukung oleh prosesor Intel Core i9 generasi terbaru, memberikan performa tinggi yang diperlukan untuk menjalankan aplikasi bisnis berat dan tugas komputasi intensif.
Fleksibilitas Luar Biasa: Dengan kemampuan ekspansi yang besar, sistem ini dapat disesuaikan dengan kebutuhan bisnis Anda. Upgrade komponen seperti RAM dan penyimpanan dengan mudah untuk menjaga sistem tetap up-to-date.
Keamanan Terdepan: Keamanan adalah prioritas utama. OptiPlex 7010 Tower Plus dilengkapi dengan fitur keamanan tingkat tinggi, termasuk enkripsi data dan perlindungan terhadap ancaman keamanan, untuk menjaga data bisnis Anda tetap aman.
Desain yang Kompak: Meskipun kuat, OptiPlex 7010 Tower Plus memiliki desain yang ringkas sehingga dapat ditempatkan di berbagai lingkungan kerja tanpa mengorbankan ruang atau estetika.
Dukungan Dell: Dapatkan dukungan teknis yang handal dari Dell, sehingga Anda selalu siap dalam menghadapi tantangan teknologi.
Kami memiliki penawaran khusus untuk Dell OptiPlex 7010 Tower Plus dengan prosesor Intel Core i9. Hubungi tim penjualan kami hari ini untuk mendapatkan informasi lebih lanjut tentang harga yang kompetitif dan paket penawaran eksklusif yang dapat membantu mengembangkan bisnis Anda.
Features
Operating system
Available with Windows 11 or Linux Ubuntu.
Intelligence meets simplicity
Intelligent desktops for every workstyle.
Find your OptiPlex in just two steps: Select your form factor, then choose the right features for the job.
Simplified management: Our new OptiPlex desktops with 13th Gen Intel® core processors feature one BIOS for All-in-Ones and one BIOS across Towers, Small Form Factors and Micro Form Factors.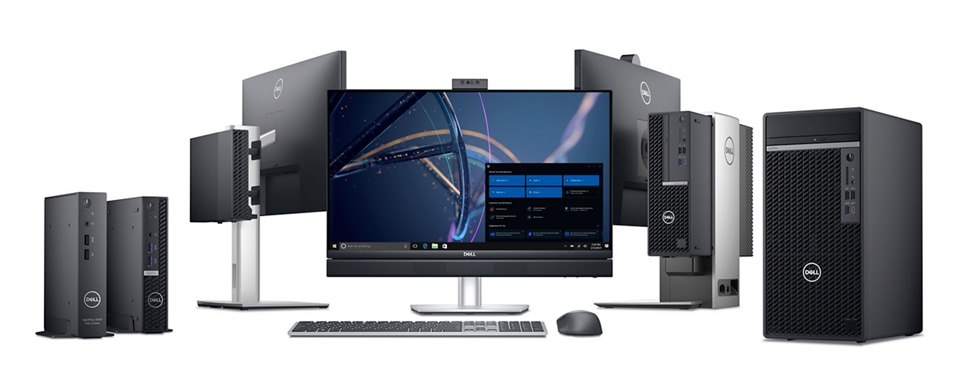 Dive into rich content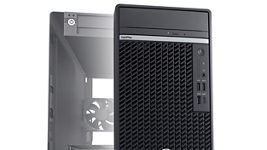 Expandable memory
Up to 32GB of next generation DDR4 memory.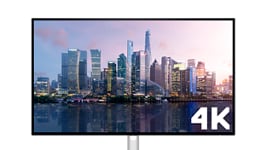 Supports 4 displays
iGFX support for up to 4 simultaneous displays with up to 4K resolution.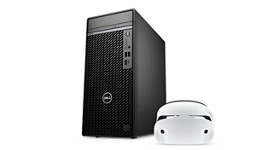 Immersive content
Ready for commercial VR consumption.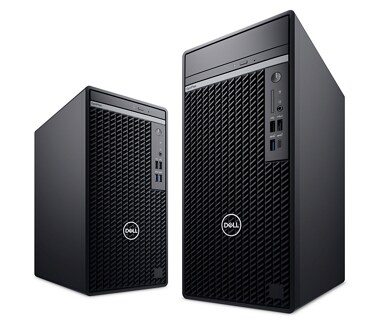 Get the most out of your OptiPlex
Immersive workflow: Work without interruption with devices that seamlessly connect and interact.
Seamless collaboration: Your OptiPlex workspace pairs perfectly with Dell Wireless Headset, Dell Speakerphone and Dell UltraSharp webcam.
Stunning views: Experience 5K resolution with optional DisplayPort.
Upgraded inside and out: Dell Optimizer, Intel vPro, and Modern Standby now available across entire lineup.
Enhancements that lead to advancements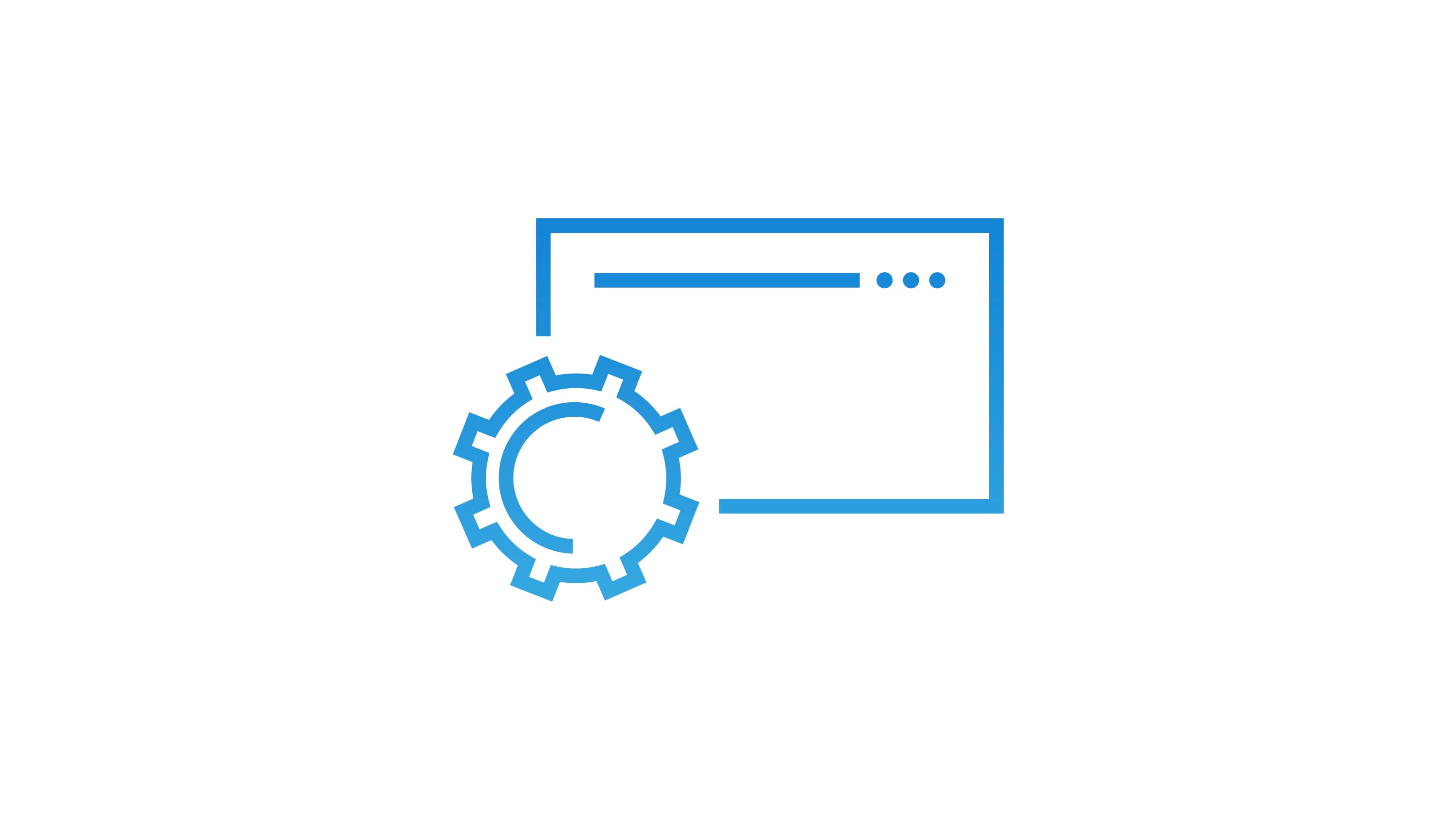 One BIOS
New OptiPlex desktops with 13th Gen Intel® core processors feature one BIOS across Towers, Small Form Factors and Micro Form Factors.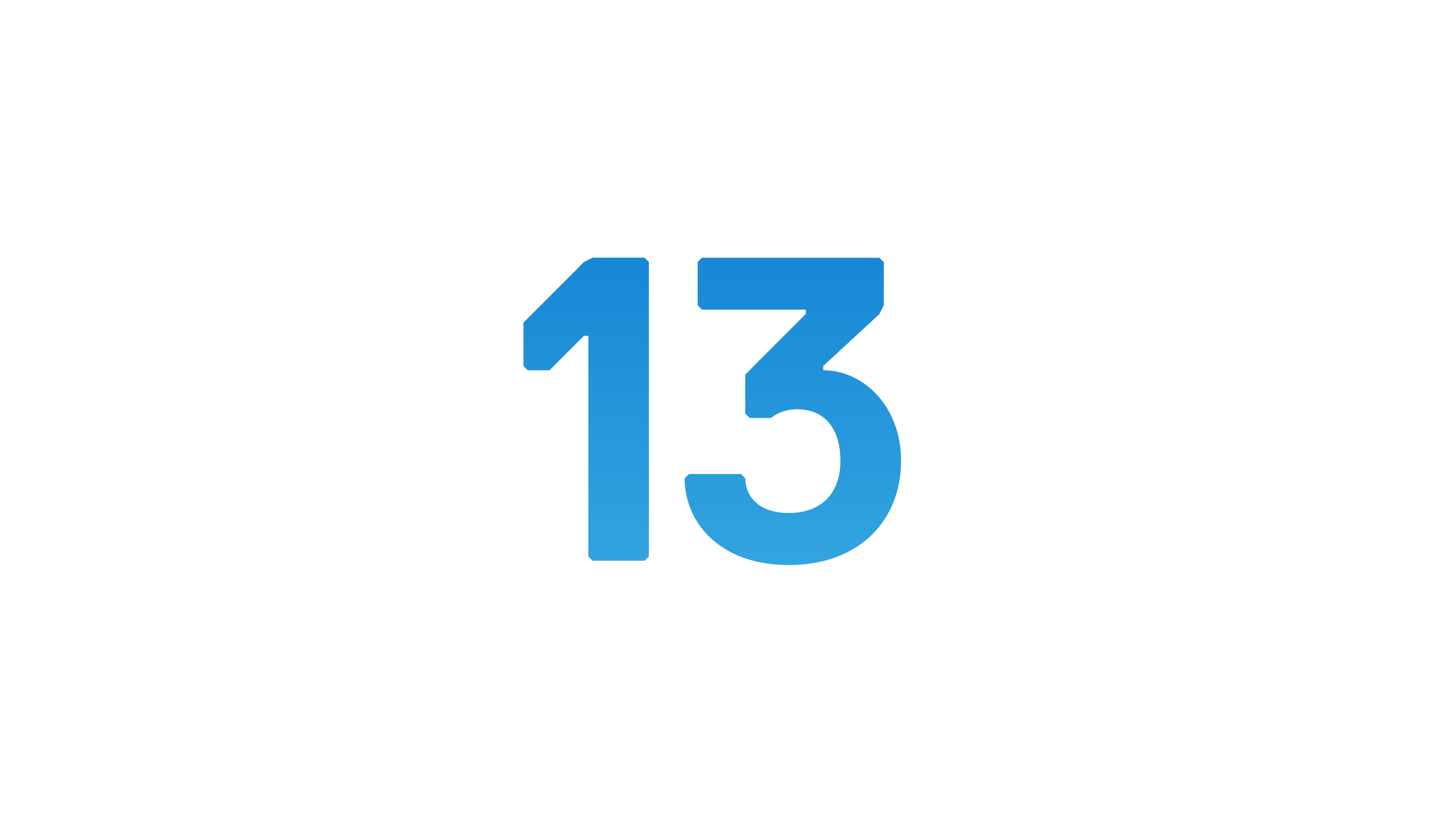 13th Gen Intel® Core™ processors
Engineered to increase your productivity.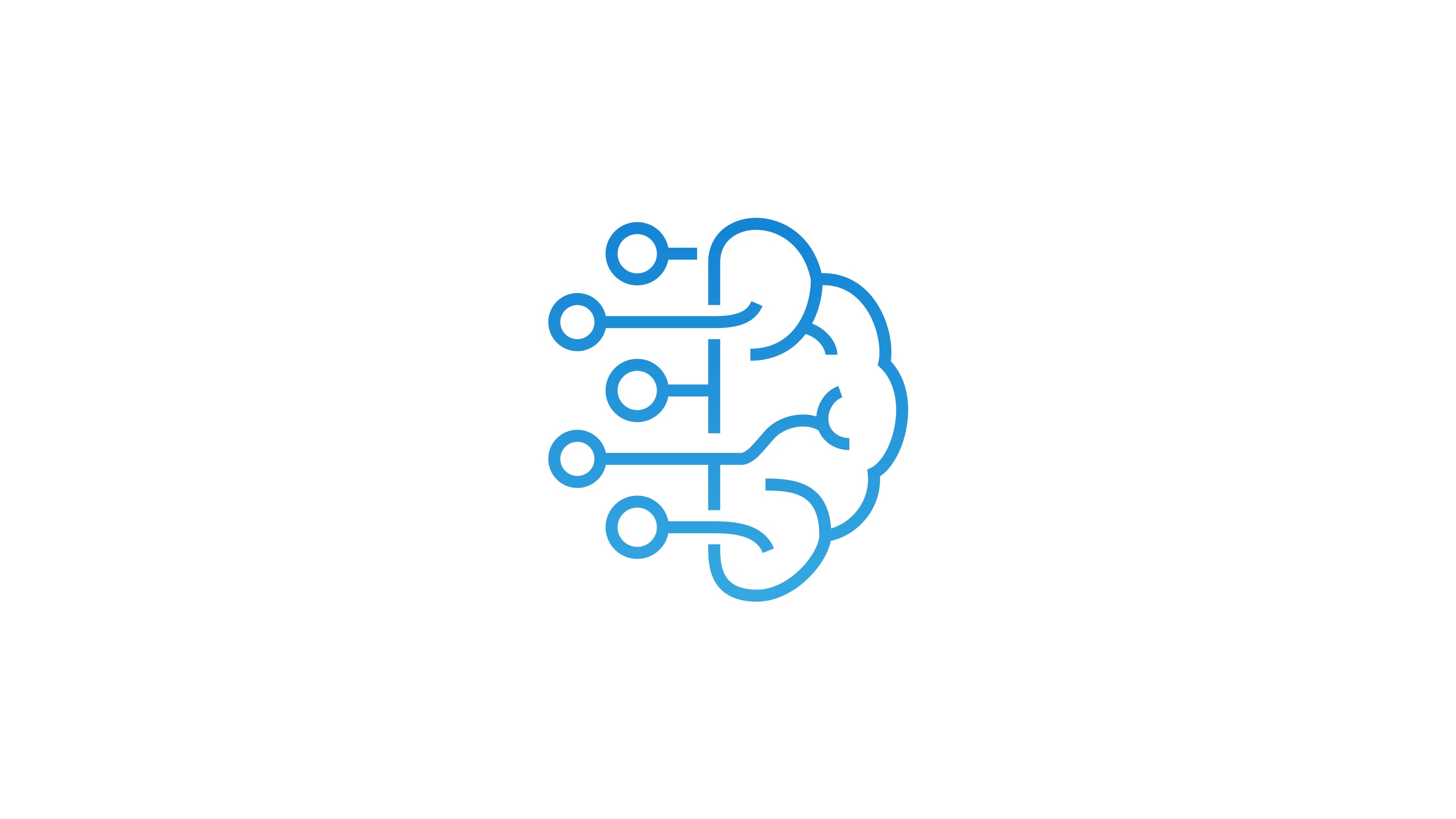 Dell Optimizer Built-in AI
Intuitive, personalized productivity.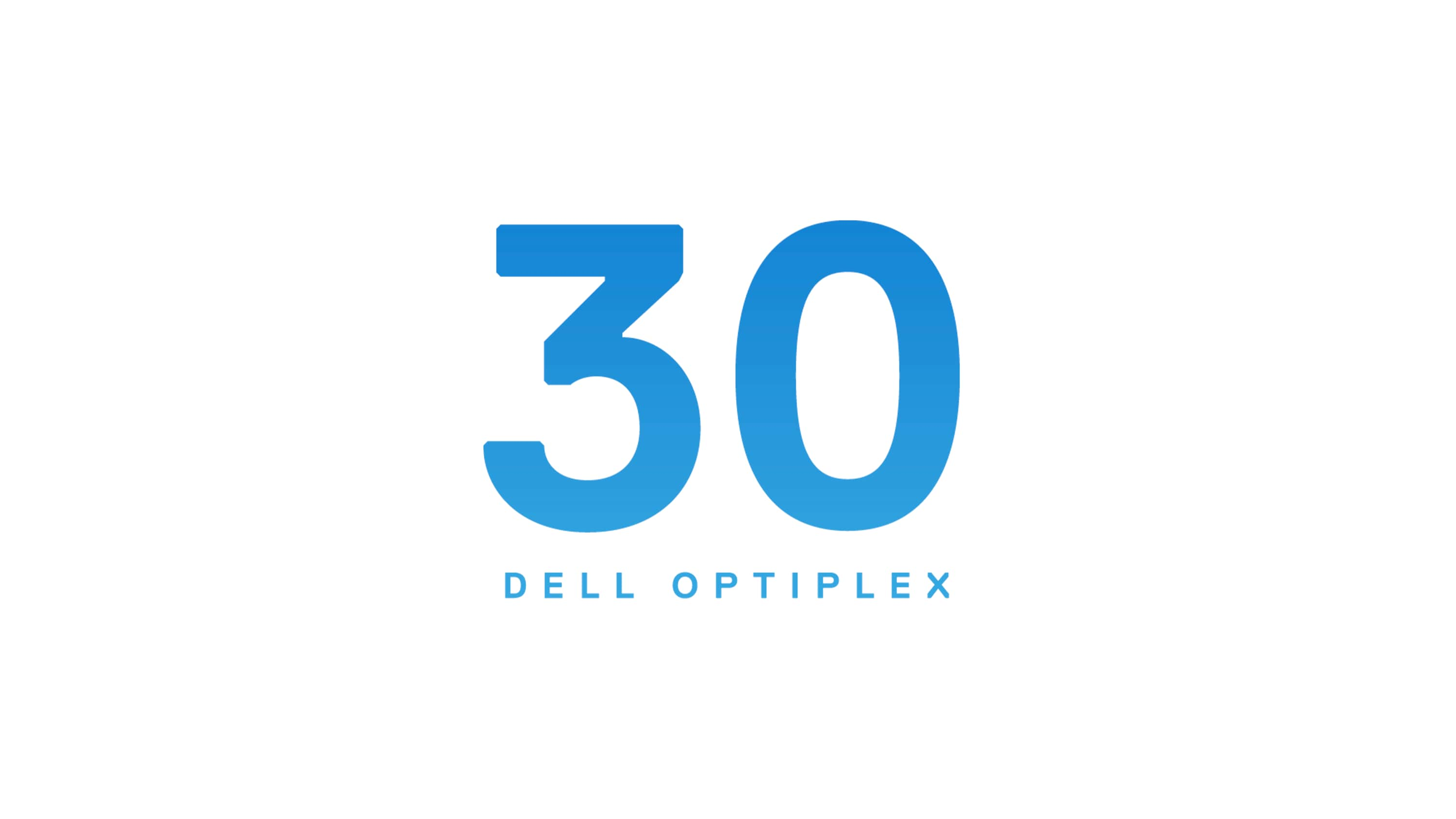 OptiPlex 30th Anniversary
30 years of desktop innovation.
Easy to manage
Seamless startup: Prepared with out-of-Box Remote BIOS Management and HDD Wipe for simplified management across the OptiPlex portfolio.
Easy on IT: Intel vPro® platform options deliver modern management capabilities and hardware-enhanced security.
Save time: Tool-less chassis provides easy access for service, maintenance, and upgrades.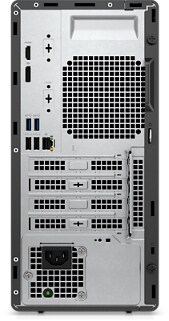 Smart and secure
Part of the Dell Trusted Devices portfolio: OptiPlex offers protection before, below, and above-the-OS ensuring a comprehensive defense framework to evolving threats.
Trusted security:  Keep your system safe with Firmware TPM, security lock, Intrusion switch, and cable covers.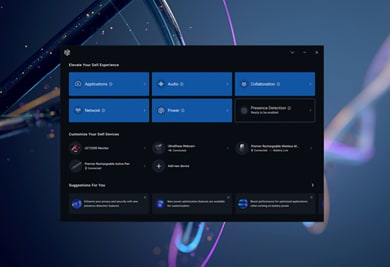 Dell Optimizer
Intelligence built around you: Automatically personalize and boost the performance of your system and its entire ecosystem with Dell Optimizer, an AI-based optimization software that learns and responds to the way you work.
Personalized Performance: Intelligence and machine learning elevate productivity by automatically personalizing performance features across your entire ecosystem, making them the world's most intelligent PCs.
Intelligent Collaboration: Get the world's most intelligent collaboration experience with smart audio conferencing, connectivity and productivity features – all in one software.
Safe, secure and manageable: We ensure optimization and data collection follows a stringent process to keep your information safe. Any data we do gather is analyzed locally on your system to improve your personal PC experience.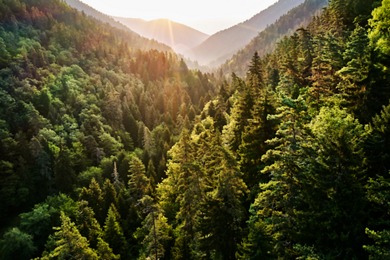 Advancing Sustainability
OptiPlex was our first product to be made with recycled plastic in 2007 and the first to use materials from our closed-loop supply chain in 2014. Today, OptiPlex Tower desktops contain up to 48% recycled material, including closed-loop plastic. They are also EPEAT Gold registered and Energy Star certified.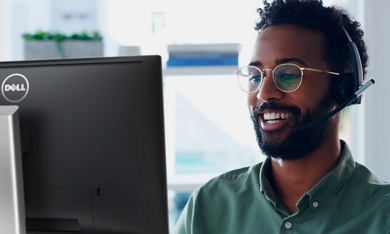 IT Made Simple
Upgrade your employee experience with our flexible device and lifecycle solutions, available for a predictable monthly price.
Dell APEX Managed Device Service: Easily scale your new Dell devices with this all-inclusive subscription designed to relieve the burden of day-to-day support and PC management. Learn More
Dell APEX PC-as-a-Service: Modernize your IT department with customizable plans on hardware and lifecycle solutions with no upfront investment, flexible terms, and a predictable monthly payment. Learn More
Ports & Slots
1. Power Button
2. Hard-disk drive activity light
3. SD card reader (optional)
4. Universal Audio Jack
5. USB 2.0
6. USB 2.0
7. USB 3.2 Gen 2
8. USB 3.2 Gen 2×2 Type-C
9. Optical drive (optional)
10. Re-tasking line-out/line-in audio port
11. Serial port (optional)
12. 3x DisplayPort 1.4a (each up to 4096 x 2304@60Hz)
13. Optional Video port
• HDMI 2.1, up to 4096 x 2160 @60Hz
• DisplayPort 1.4a, up to 5120 x 3200 @60Hz
• VGA, up to 1920 x 1200 @60Hz
• USB Type-C with DisplayPort Alt mode, up to 5120 x 3200 @60H
14. USB 3.2 Gen 2
15. USB 3.2 Gen 1
16. USB 3.2 Gen 1
17. USB 3.2 Gen 1
18. USB 2.0 with Smart Power On
19. USB 2.0 with Smart Power On
20. RJ-45 Ethernet
21. Four Expansion Card Slots
22. Power Cord Connector
23. Power Supply Diagnostic Light
24. Release latch
25. Padlock ring
26. Security-cable slot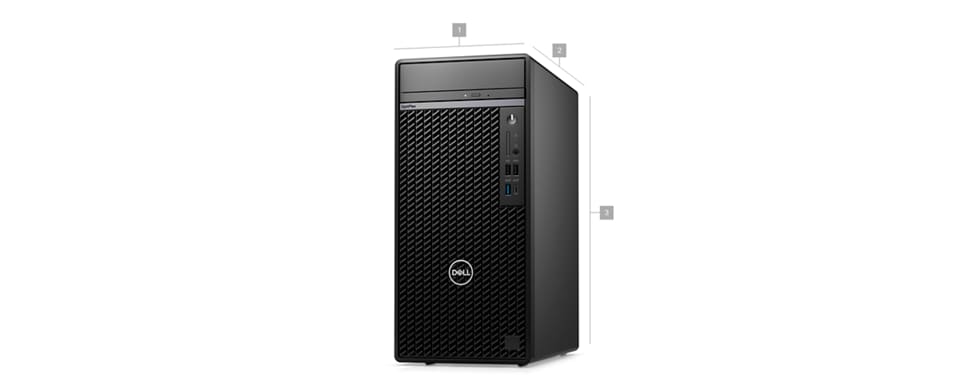 Dimensions & Weight
1. Width: 6.65 in. (169.00 mm)
2. Depth: 11.84 in. (300.80 mm)
3. Height: 14.45 in. (367.00 mm)
Weight (min): 13.07 lbs. (5.93 kg)
Weight (max): 21.24 lbs. (9.63 kg)
DELL OPTIPLEX 7010 Tower Plus – DELL OPTIPLEX 7010 Tower Plus Jakarta – DELL OPTIPLEX 7010 Tower Plus INDONESIA
For Other DELL Pricing please contact  – Untuk Harga Laptop/PC Desktop/PC AIO/Server/Monitor/Storage DELL yang lain bisa hubungi :
DELL STORE Jakarta
Info : 0818-822-655(WA)
DELL Jakarta – DELL Indonesia – DELL Authorized Store
Tags: DELL Indonesia, DELL Jakarta, DELL Optiplex, DELL Optiplex 7010, DELL Optiplex 7010 Jakarta, DELL Optiplex 7010 Tower Plus, DELL Store Jakarta
DELL OPTIPLEX 7010 Tower Plus i9-13900 64GB 1TB SSD 24Inch – DELL Jakarta
| | |
| --- | --- |
| Berat | 28000 gram |
| Kondisi | Baru |
| Dilihat | 230 kali |
| Diskusi | Belum ada komentar |