Whatsapp
Ada yang ditanyakan?
Klik untuk chat dengan customer support kami (DELL JAKARTA) - Laptop - PC Desktop - Server - PC AIO - Monitor - Docking - Battery
DELL JAKARTA
● online
+62818822655
DELL JAKARTA
● online
Halo, perkenalkan saya
DELL JAKARTA
baru saja
Ada yang bisa saya bantu?
baru saja
Buka jam 10.00 s/d jam 18.00 , Sabtu Jam 11.00 s/d 16.00 Minggu dan Hari Besar Libur
Info Produk DELL JAKARTA : 0818-822-655 (WA)
email DELL JAKARTA : sales1@fessadistribution.com
Tentukan pilihan yang tersedia!
DELL Poweredge T440 Xeon 3106,8GB,1x1TB SATA 6GBps,Dual power 495w, Idrac 9 Basic
DELL Poweredge T440 Xeon 3106,8GB,1x1TB SATA 6GBps,Dual power 495w, Idrac 9 Basic
Specification / Spesifikasi :
T440 – Intel® Xeon® Bronze 3106 1.7G, 8C/8T, 9.6GT/s 2UPI, 11M Cache, No Turbo, No HT (85W) | Chassis with up to 8, 3.5″ Hot Plug Hard Drives, Tower Configuration | LCD display for T440 | Bezel | 8GB Memory (1x8GB), 2666MT/s, Single Rank, x8 Data Width | 1 x 1TB 7.2K RPM SATA 6Gbps 512n 3.5in Hot-plug Hard Drive | PERC H330+ Integrated RAID Controller Full Height Support Raid 0,1,10,5,50 | Dual Hot-plug Redundant Power Supply (1+1) 495W | Dual port 1GbE On-Board LOM | Electronic System Documentation and OpenManage DVD Kit Dell PowerEdge T440 | Idrac 9 Basic | Dell EMC Bezel | 3 Yrs Prosupport: Next Business Day Onsite Service
Accelerate modern workloads with an expandable platform
Adapt to changing workloads with the versatile PowerEdge T440, an ideal entry-level server for small-to mid-sized business (SMB) and remote office/branch office (ROBO) sites. The T440 brings you flexibility with a rackable tower form factor, short 22-inch depth and quiet acoustics that are right for your office or data center. Meet your unique requirements with future-proof performance, capacity and I/O options.
Great for:
Workgroup collaboration and productivity
Mail and messaging
File and print serving
Web serving
Database applications
Server consolidation and virtualization
---
Adapt and scale to dynamic business needs with greater flexibility
Designed to grow with you, the PowerEdge T440 server is built on a scalable business architecture so you can continually optimize your performance and capacity. Outstanding efficiency helps you keep operating expenses in check as your requirements evolve.
Scale compute resources with next-generation Intel® Xeon® Scalable processors and all-new memory architecture.
Automatically optimize application performance with one-button tuning.
Grow data over time with up to 8 x 3.5″ or 16 x 2.5″ drives.
Boost I/O performance with 5 x PCIe Gen3 I/O slots.
---
---
Enhance productivity with intelligent automation
Dell EMC OpenManage intelligent automation enables you to spend less time on routine maintenance so you can focus on business-critical priorities.
Help maximize uptime with proactive diagnostics and automated remediation that increase productivity up to 90%.*
Leverage existing management consoles with easy integrations for VMware® vSphere®, Microsoft® System Center and Nagios®.
Improve productivity with agent-free Dell EMC iDRAC9 for automated management.
Simplify deployment with OpenManage next-generation console and server profiles to configure and prep servers rapidly and scalably.
---
Protect your customers and your business with integrated security
A comprehensive, cyber-resilient architecture with security embedded into every server helps to protect your data.
Protect server configuration and firmware from malicious changes with new Configuration Lock-down.
Use system erase of local storage to help ensure data privacy when you repurpose or retire servers.
Automate updates that check file dependencies and proper update sequence, before deploying them independently from the OS/hypervisor.
Take control of your firmware consoles with embedded authentication that is designed to allow only properly signed updates to run.
---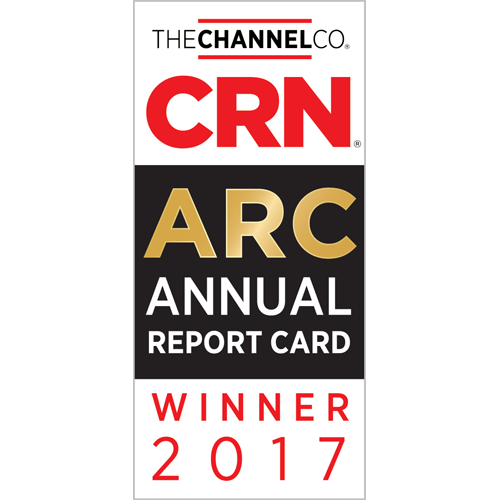 "Dell EMC's win included an especially strong product innovation performance, support and partnership." — CRN®
DELL Poweredge T440 Jakarta – DELL Poweredge T440 Indonesia
DELL Jakarta – DELL Indonesia
Info : 0818.822.655(WA)
Tags: DELL EMC, DELL EMC Jakarta, DELL EMC T440, DELL EMC T440 Jakarta, DELL poweredge, DELL Poweredge Jakarta, DELL Poweredge Server, DELL PowerEdge T440, DELl PowerEdge T440 Jakarta, DELL Server, DELL Server Jakarta, DELL T440, DELL T440 Jakarta, DELL T440 Tower Server, DELL T440 Tower Server Jakarta, DELL Tower Server Jakarta, Jual DELL Server, Jual DELL Server Jakarta
DELL Poweredge T440 Xeon 3106,8GB,1x1TB SATA 6GBps,Dual power 495w, Idrac 9 Basic
| | |
| --- | --- |
| Berat | 37000 gram |
| Kondisi | Baru |
| Dilihat | 1.284 kali |
| Diskusi | Belum ada komentar |