Whatsapp
Ada yang ditanyakan?
Klik untuk chat dengan customer support kami (DELL JAKARTA) - Laptop - PC Desktop - Server - PC AIO - Monitor - Docking - Battery
DELL JAKARTA
● online
+62818822655
DELL JAKARTA
● online
Halo, perkenalkan saya
DELL JAKARTA
baru saja
Ada yang bisa saya bantu?
baru saja
Buka jam 10.00 s/d jam 18.00 , Sabtu Jam 11.00 s/d 16.00 Minggu dan Hari Besar Libur
Info Produk DELL JAKARTA : 0818-822-655 (WA)
email DELL JAKARTA : sales1@fessadistribution.com
Beranda
»
DELL
»
DELL Precision T3630 Xeon E-2174G 8GB 2TB NVIDIA Quadro P620 2GB Win 10 PRO LED 21.5
Pilihan
E-2174G 8GB 2TB
Rp 26.889.000
E-2174G 16GB 2TB
Rp 29.599.000
Tentukan pilihan yang tersedia!
OUT OF STOCK
Maaf, produk ini tidak tersedia.
DELL Precision T3630 Xeon E-2174G 8GB 2TB NVIDIA Quadro P620 2GB Win 10 PRO LED 21.5
DELL Precision T3630 Xeon E-2174G 8GB 2TB NVIDIA Quadro P620 2GB Win 10 PRO LED 21.5
Spesifikasi :
Dell Precision Tower 3630 / Intel(R) Xeon(R) Processor E-2174G (Quad Core 3.8GHz up to 4.7Ghz turbo 8MB / Dell Precision Tower 3630 460W / 8GB DDR4 / 2TB 3.5inch SATA (7,200 Rpm) Hard Drive / 16X Half Height DVD +/- RW / 21.5″ Monitor / NVIDIA(R) Quadro(R) P620 2GB 4 Mini DP port / USB Optical Mouse & USB Keyboard /Windows 10 Profesional / Waves Maxx Audio / 3Yr ProSupport: Next Business Day Service
Available with Windows 10 Pro – for a smooth, versatile PC experience.
Unmatched performance and affordability
Get ultimate power without sacrificing your budget on the affordable Dell Precision 3000 Series Workstations. Elevate your ideas with professional performance, new compact industrial designs and Dell's Reliable Memory Technology.
Make room for your ideas
Small space? No problem: Your Precision 3630 Tower features a new industrial design that's twenty-three percent smaller than the previous generation with more expandability.
Premium design: Handle demanding tasks with ease thanks to premium materials that leave a small footprint without sacrificing quality. And the optional external dust filter keeps those superior internal components pristine.
Quick accessibility: A range of easy-to-reach ports keep you connected to everything you need while the optional Smart Card (CAC/PIV) seamlessly keeps your IP secure.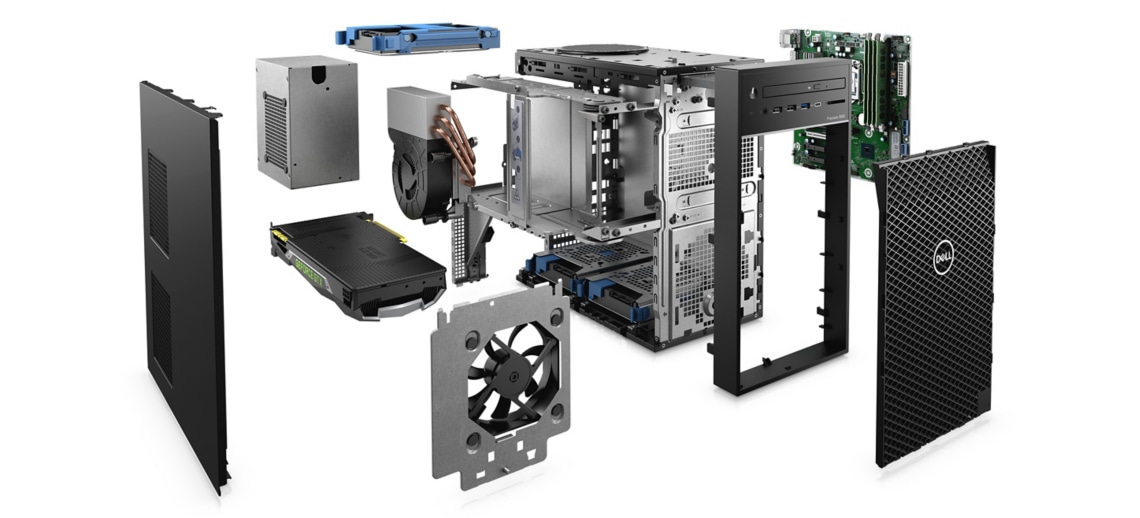 Professional performance
Blaze past limits: Power through intensive tasks thanks to the latest 8th generation Intel® Core™ and Xeon® Processors and faster memory speeds of up to 2666MHz 64GB.
Expandable and flexible: Scalable storage featuring SATA, SAS and PCIe NVMe SSDs can be configured for up to 14TB delivering top performance for complex projects. Plus, Intel® Optane™ Memory massively boosts your system's responsiveness while keeping high capacity storage costs to a minimum.
Boot up faster than ever: Launch your most-used files and applications in a flash with optional Intel® Optane™ memory. Adaptive to user needs, it preloads and accelerates frequently used applications and files, providing better responsiveness without compromising storage capacity. Everyday tasks are up to twice as responsive with Intel® Optane™ memory.*
Ready for VR
Prepare yourself for impressive VR in the surprisingly affordable Precision 3630 Tower. Next generation AMD Radeon™ Pro and NVIDIA® Quadro® professional graphics with up to 225W of graphics support handles VR content creation with workstation-class performance you can count on
Reliability when you need it most
Work without fail: When there's no margin for error, Dell Reliable Memory Technology (RMT) Pro protects your work from potential crashes. Dell's exclusive, RMT Pro works in conjunction with ECC memory to detect and quarantine memory errors in real time.
Independent Software Vendor (ISV) certification: Precision Workstations are tested to ensure the high-performance applications you rely on every day run smoothly. Dell ISV-certifications cover the most popular independent software applications.
Improve productivity with Dell Precision Optimizer
Tuned performance: Free with your Precision workstation, the Dell Precision Optimizer delivers faster application optimization with a single click compared to HP Advisor*. It also automatically tunes your workstation to run popular ISV applications at the fastest speeds possible, has automated system updates and provides analytics to address resource bottlenecks.
Premium customized performance: Upgrade to the new Dell Precision Optimizer premium version, the world's first AI-based performance optimizer software for workstations*. This program learns the behavior of any user-specified applications, identifies optimization opportunities using machine learning and applies performance improvements.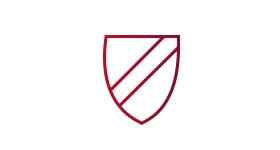 Secure
With Dell Data Guardian, you can protect your data regardless of how it is used, shared or stored throughout your ecosystem. Data security that pairs and stays with the data, allows you to collaborate and share your cutting-edge content in a cutting-edge way.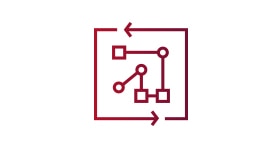 Manageable
Experience the world's most manageable line of commercial PCs featuring the free Dell Client Command Suite toolkit for flexible and automated BIOS and system configurations. The optional vPro extension allows for out-of-band systems management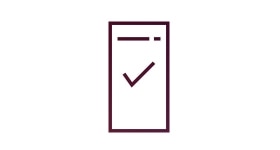 Reliable
Dell commercial PCs have the lowest reported failure rate. They are tested to ensure the high-performance applications you rely on every day run smoothly.
Ports & Slots
1. Power Button | 2. Universal Audio Jack | 3. USB 2.0, Type A | 4. USB 2.0, Type A | 5. Optical Drive (Optional) | 6. SD Card reader (Optional) | 7. USB 3.1, Type C [10Gb] | 8. USB 3.1, Type A [5Gb] | 9. PS2 Keyboard | 10. PS2 Mouse | 11. DisplayPort (2) | 12. USB 2.0 Type A (with SmartPower) (2) | 13. USB 3.1, Type A (4) | 14. Universal Audio Jack | 15. Kensington Lock slot | 16. PCU | 17. RJ45 Network Connection | 18. Power Connection
Dimensions & Weight
1. Height: 13.19″ (335mm) | 2. Width: 6.95″ (176.6mm) | 3. Depth: 13.58″ (345mm) | Minimum weight: 20.63lb (9.358kg)
DELL Precision T3630 Jakarta – DELL Precision T3630 Indonesia
DELL Jakarta – DELL Indonesia
Info : 0881822655 (WA) – 081311712698
Tags: DELL Precision T3630, DELL Precision T3630 Indonesia, DELL Precision T3630 Jakarta
DELL Precision T3630 Xeon E-2174G 8GB 2TB NVIDIA Quadro P620 2GB Win 10 PRO LED 21.5
| | |
| --- | --- |
| Berat | 21000 gram |
| Kondisi | Baru |
| Dilihat | 2.874 kali |
| Diskusi | Belum ada komentar |